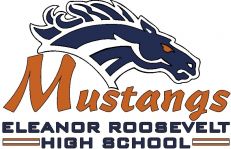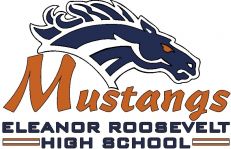 If you been paying attention to Corona's Roosevelt High School boys basketball program lately, its easy to get the feeling that something very positive is brewing, and that the 2014-2015 season could be a very special year.  With a coaching transition in 2013, the program, now under head coach Vonn Webb, is all about mentality!  In fact coach Webb makes sure that the motto is visible in as many places as possible… It's posted on his office walls, on team gear, and the team's website, www.mentalitybasketball.com.  Coach believes it is more than just a catchy motto or slogan, it sets the tone for the right way to approach the game of basketball and life.  After sitting down with him for just a few minutes, you get quickly emersed in his passion and enthusiasm for developing athletes on and off the court.  Check out his commentary below on his coaching approach, season outlook, and pointers for younger players, full of great nuggets for success.
What is your overall coaching philosophy?
My philosophy is having the right mentality. Mentality Basketball. But it's not just basketball. The right mentality encompasses everything you do to be successful…it's what it takes to be successful. Diligence, great character, developing an incredible work ethic, being a good person, being a good teammate, academically being on top of your responsibilities on a consistent basis, not falling behind, not making excuses, getting this done the way they are supposed to be done, treating people the way they should be treated. It's all encompassing. It's a mantra of how to live your life as a whole. Success is not always about winning or losing, it's about being a good person, doing the right things, and putting your best foot forward. Character building is a major part of having the right mentality…doing the right things when nobody else is looking, not just when someone is watching or the cameras are on. It's also important to know how to resolve conflict when it arises. Many players are talented, but they don't know how to treat others or communicate with their teammates to help everyone improve. We want them to know how to handle conflict.
What are some of the ways that you try to convey the message of having "the right mentality"?
I lead by example. I am honest with my players and I don't BS them about the game, their abilities, or about life. I always keep it real with them, and try to give them real life experiences to teach them more about what it means to have the right mentality. Our team has worked with the Special Olympics, volunteered with Tom's Farms during the holidays, and during out-of-state tournaments we have volunteered at the local Children's Hospital. This helps them to realize the blessings they have, but also helps them see that no matter what circumstances you have in life, it takes the right mentality to get through it. Some people may have limitations, but they don't act like it and you wouldn't know it, because they have the right mentality. It teaches that life isn't just about you, it's also about everyone around you, and it's important to be as selfless as possible, and do the best you can to help everyone (teammates, family, etc.) be the best they can be. It helps you mature and grow.
Being a former College Coach, how do you prepare your players for the next level?
I run my practices like a college practice. I want them to be prepared for the level of intensity, mentally and physically. We have a challenging schedule. We condition and/or practice everyday starting at 5:45am. Depending on the school schedule we also have 6th period 2-3 days a week for conditioning and/or skill development. We also study film. And then after school we have weights 4-5 days a week, and then we have practice after that. On Saturdays, 2-3 times a month, we have a skills enhancement coach that works with them on their balance, explosions, footwork, etc. So it's a college schedule. Our schedule is so rigorous and so demanding, that they have no choice but to be focused. And if they fall behind in school, they can't be here. I'm serious about the academics. I say all the time, I don't care how good you are, if you can't get it done in the classroom, nobody will know how good you are on the floor.
Being a new Coach at Roosevelt as of last year, how did you get your players to buy-in to your philosophy and coaching style?
They may have thought I was crazy last year, but I told them I want to compete, and be the best we can be, and have one of the most respected and recognized programs in the state…if not the nation. I have a great staff, who have all proven themselves in the field. We are not perfect, but I expect us to work our butts off to be the best we can be. I push them, but at the same time my door is always open to parents, players, everyone.   Last year, we had the best win/loss record the school has ever had. I think they realize that when I am tough on them, it's not personal. It's my job to help them be better and get to the next level.  
What is your perspective on the potential for this year's team?
First, I want everyone to be healthy. A few players have had injuries, or are coming back from an injury. With everyone being healthy, I think we can compete with the best. Centennial, who is one of the top teams in the nation is in our league, and they set the standard right now. They have good players, and the coach does a good job with them. King is a perennially good team, Santiago is always tough, Etiwanda, North, all are really good teams. But we are not afraid to compete with anybody we see. The IE has some of the best basketball in the state, so it's going to be competitive, but I think it's up to us to bring our best, throw the ball up, and let the best team win. This year we have a better mental approach for the season, and are better able to compete at a high level…mentally and physically. This year's team isn't afraid to show up, play, and compete. My second year here, the players know me and my philosophy, and what our goals are for the season.
What type of player do you want to come play for you?
I want kids that want to work hard to win. Kids who want to be a part of the mentality that we support.
How can younger kids prepare themselves?
Don't be afraid to work hard. Be disciplined. Have a strong work ethic. We want kids who are confident, not cocky. We want kids who aren't looking to be given anything, but want to earn it. You got to have heart.
What skills can kids work on?
Basketball IQ. If you give me 5 kids with very good IQ, and limited or minimal talent, and you give me 5 kids with a bunch of talent and limited IQ, the team with the high IQ can beat the other team if they have the right mentality.
You've got to be able to dribble, pass, and shoot. My JV coach works with the team on ball handling, and sometimes the players think, "Oh, that's all And-1 stuff!" But no, working on ball handling drills teaches you confidence and skill development. You will never use that stuff in the game, but you will have the confidence to know that you can do anything with the ball, and you won't give it away in a game situation, or lose control of it.
Know common basketball terminology. Know what a push-point is, what a close-out is, and what getting on the high side is. Know how to set a screen and know how to read a screen. We play solid basketball. Be able to defend. That's probably more important than anything else. We gauge everything based on what we do on the defensive end of the floor. If you can defend, you have a chance to play for my team.
Genesis Hoops would like to thank coach Webb for sharing his thoughts and insights with us.  For those that don't know coach Webb, here's a little more information about his coaching background:
Coach Von Webb has been coaching for over 30 years, having coached at the Jr. High, High School, and College level throughout his career. He led the Easton Washington Union High School Varsity team to 2 State Championships, where he coached NBA players Chris Jeffries and Deshawn Stephenson. After serving as Asst. Coach of Fresno State, and Associate Head Coach at UC Riverside, Coach Webb took a brief break and began coaching in the private sector. Fortunately, last year he returned as a top High School Coach to Eleanor Roosevelt High School in Corona, where he is steadily building a program that rivals the best around. Many recruiters have said it is one of the few high school programs that mirrors the intensity and training level of a college program.
Check out this video from a recent pre-season practice.
https://genesishoops.com/wp-content/uploads/2015/01/Corona-Mustangs.jpg
149
231
rudyb
https://genesishoops.com/wp-content/uploads/2015/11/New-Logos1-495x156.png
rudyb
2015-01-12 07:36:30
2015-11-08 17:49:50
Corona's Roosevelt High School Basketball