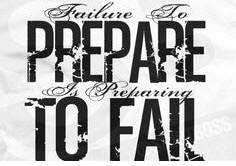 If you are expecting big things from yourself and your team this coming basketball season, be sure to read the following list of 3 critical items you, as a player, should be doing, and leading your teammates to do by example:
Build a Grade-A track record in the classroom:  Set a foundation for success. Everything begins with grades and eligibility. The makeup of a college bound athlete is attention to detail and hard work both in the classroom and on the court.  Fall is a great time to get ahead by forming good relationships with teachers, acing assignments, and excelling in the classroom prior to the start of the often demanding in-season schedule.  Do not waste time now or get behind unnecessarily, because if you do, it will make your life much harder later as you will have to struggle to catch up during the busiest portion of your year.  Additionally, coaches realize that lazy, undisciplined students often amount to under-performing or disruptive players.  As the level of play rises, so does the level of competition for court time.  Excellent performance in the classroom can be the difference between earning a collegiate scholarship or missing that life changing opportunity.  Do your work early and be prepared to succeed.
Ask your coach about his/her new plan of attack for the upcoming season:  Coaches at every level are hard at work on offensive/defensive schemes and revising strategies during the pre-season which will hopefully give their team an edge.  It's wise to get informed about and understand new concepts or game plan wrinkles as early as possible.  Being more knowledgeable advances your confidence and ability to be a floor leader, which in turn often results in increased playing time and effectiveness.  Knowing your role in each offensive and defensive set is a good start, but adding the understanding of what others also need to do and why, can make you an indispensable asset to your team.
Work on your specific individual skills which will impact your team the most:  For athletes who pursue greatness, personal skill development is a never ending process and responsibility.  The importance of your efforts are magnified just before the season starts.  You want to crystallize all the hard work you put in during the Summer and polish up any lingering issues.  During this time, you should focus your development on skills that translate best into your position on your team.  For example if you play shooting guard and teams in your league play mostly zone, spend a good amount of your time working on catch-and-shoot jump shots from the wing and corner, and quick one dribble jump shots starting from those same spots.   Also if your coach has expressed any concerns with specific deficiencies in your game, such as your defensive stance, foot-speed, or conditioning, be sure to incorporate drills in your training that will improve each of these areas.
Finally, remember that we are what we habitually do.  Focus on creating good habits and good results will be a natural outcome.  If you want this season to be your best yet, begin your path to success now…No Excuses!
BE GREAT!
https://genesishoops.com/wp-content/uploads/2015/09/f12e15aca32aa53af98ded3043b5791b.jpg
166
236
rudyb
https://genesishoops.com/wp-content/uploads/2015/11/New-Logos1-495x156.png
rudyb
2015-09-21 22:57:45
2015-12-06 08:33:29
3 SUPER IMPORTANT Preseason To-Dos