REGISTER TODAY
Registration Fee: $225/camp
---
Location: Rancho Sports Center (RSC)
28780 Single Oak Dr.  Temecula, CA
---
June 13-15 – @ RSC, 9am-1pm
---
Enhance your speed and precision with controlling the basketball and your body in game situations.  This specialized camp will challenge players through the use of weighted balls, agility ladders, and more!
June 20-22 – @ RSC, 9am-1pm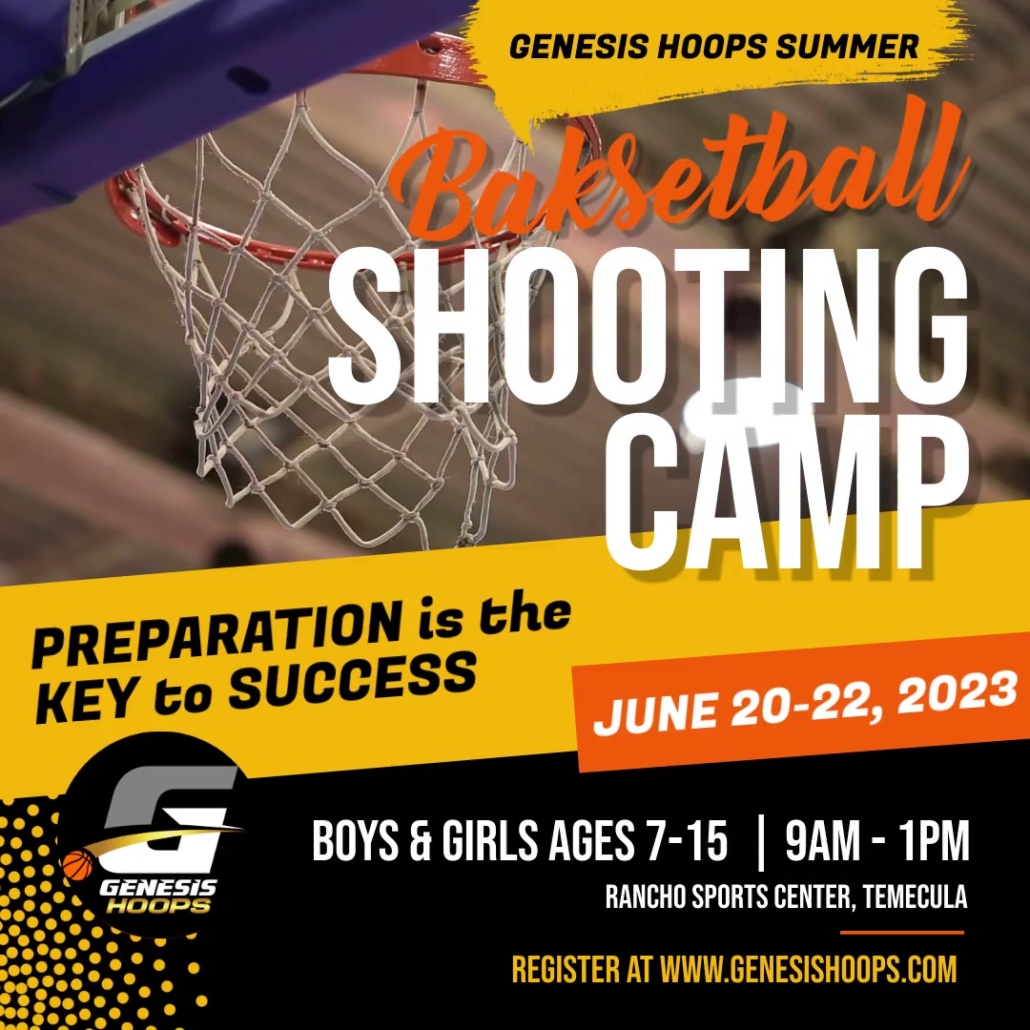 ---
Practice proper shooting form using "The Gun" shooting machine.  Every player will benefit from challenging shooting drills and competition designed to ready them for in-game shooting situations.
June 27-29 – @RSC, 9am-1pm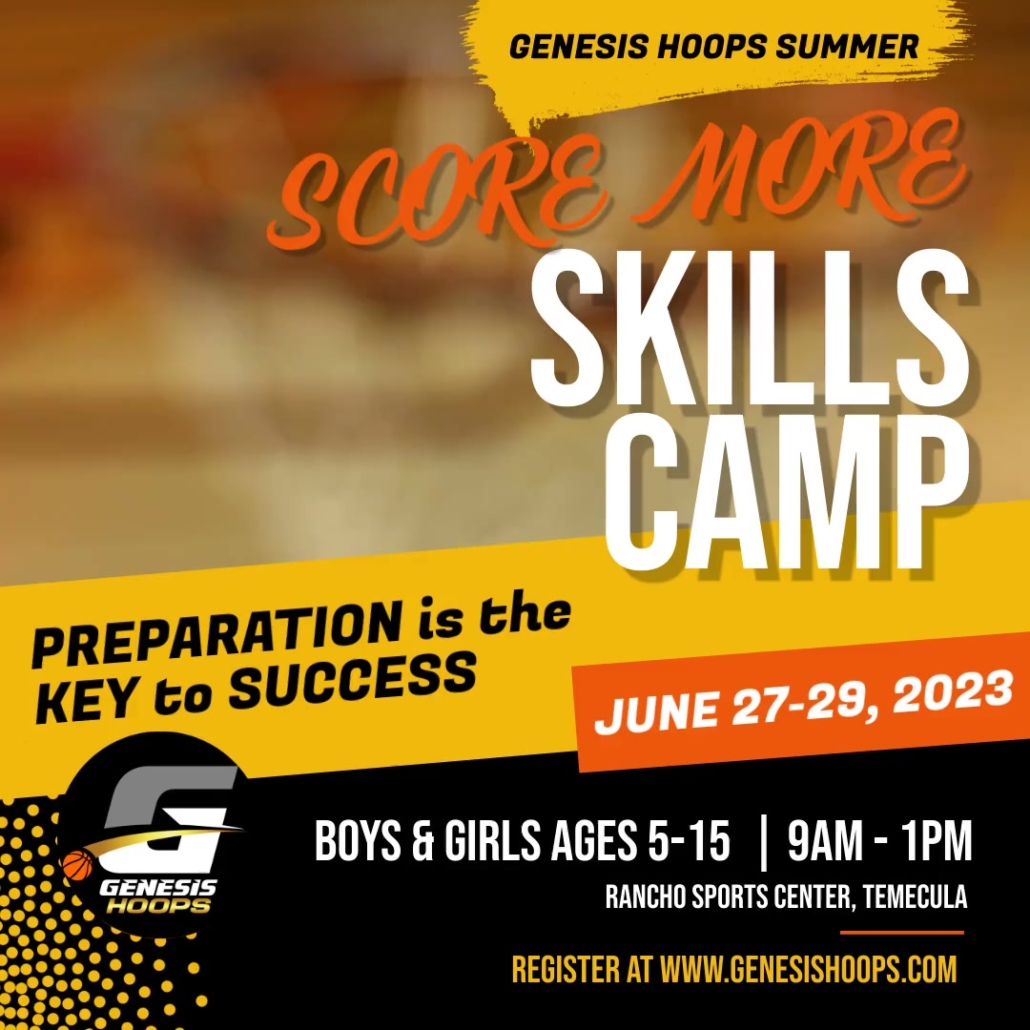 ---
Work towards mastery of dribbling, shooting, footwork, passing, and offensive strategies to gain advantages every time you step on the court.
Genesis Hoops offers various camps for all ages and levels.  Camps are designed to last for several hours/days and focus on offensive and defensive skills and strategies.  Players will rotate between stations focusing on specific skill areas, and will spend time learning, perfecting, and applying the skill from each station.  Players will also spend time in game situation match ups, allowing them to begin using and implementing the skills they have learned/perfected from the station skills training.